Welcome to Antalyaloft
We wish you a pleasant stay.
So that you feel good all around with us, we provide some useful information to the facilities in your room:
Non Smoking room
Smoking in the room and in the apartment is not permitted. As your room has a private balcony, you can smoke on the balcony. Please make sure to close the windows and door.
Hot water
Hot water is supplied by solar panels, so it may take some time (especially in winter) for the first hot water to run.
Energy saving
In order not to waste energy unnecessarily, please leave the air condition setting on Economical and make sure to close all windows and doors in the room while using the air conditioning. Also, make sure to turn off the fan or air conditioner when you leave the room.
Cleaning
In order not to disturb you unnecessarily and not to waste resources, we do not clean your room every day. If you would like your room cleaned, please let us know.
You can leave your rubbish in the rubbish bin in the outer corridor.
We kindly request you to not take the towels to the beach.
Additional services
Just let us know!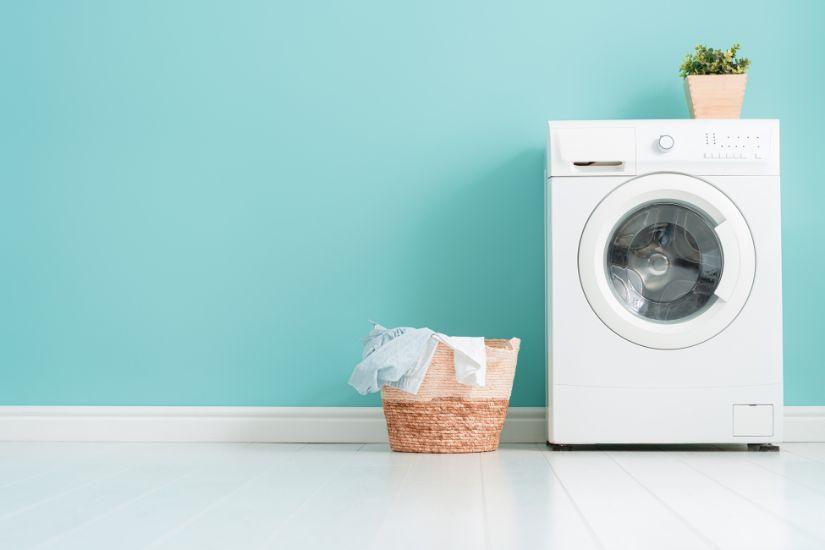 Laundry Service
Ready in 24 hours
Price €5/ machine
An iron can be get free. Please ask for.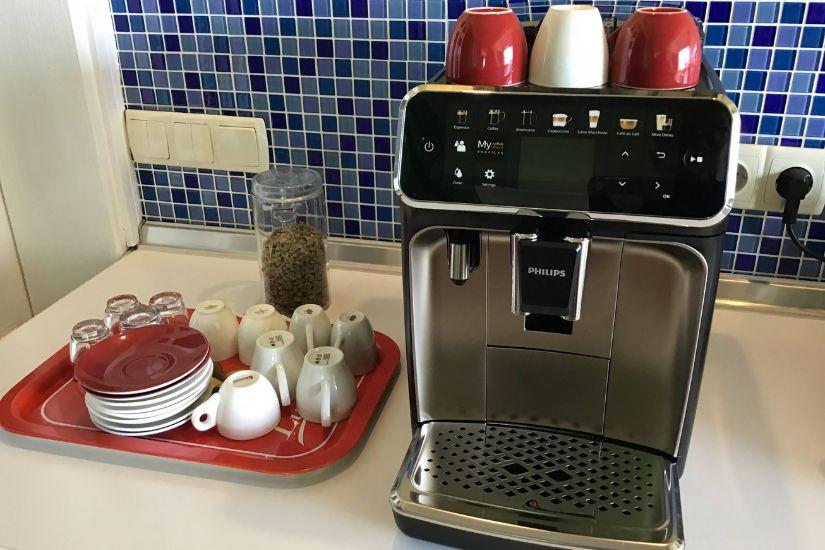 Design Your Coffee
Want a fresh coffee as you love it? Design it yourself.
We offer 12 different coffees from our self-roasted coffee beans that you can design on your own.
Simply let us know.
Places To Know
Here are some important addresses nearby.
Ticket for bus & tram
Choose "Akilli Kart" as this is a card you can upload money unlimited.
Beaches To Be
Here are some of the best beaches in Antalya.
Beach near our apartment
It is a rocky beach on the cliff.
Konyaaltı Beach
Get there by the nostalgic tram.
Lara Beach
Get there by bus number KL07 (last stop).
FOR SALE – Apartment in the heart of Antalya
Just let us know!
This unique property offers you the perfect combination of urban lifestyle and a comfortable home. With its prime location and exquisite features, this apartment is ideal for those who love the vibrant city life, yet want a quiet and stylish retreat.
The apartment has 2 spacious bedrooms, offering plenty of space for a family or a group of friends. Each room is carefully designed to offer a modern aesthetic and a retreat from the hustle and bustle of the city. The spacious living and dining areas offer plenty of space for entertaining and socializing. The property also has a well equipped kitchen with high quality appliances.
Antalya is not only a lively city but also a popular destination for tourists from all over the world. This also makes this apartment an excellent investment opportunity. You have the option of renting it out for the long term or offering it as a holiday home for the short term and generating a passive income.
Details:
Antalya / Muratpaşa / Haşimişcan Mh.
m² (gross) 160
m² (net) 140
Number of rooms 2+1 (2 bedrooms + 1 living room)
Located on the 6th floor
Number of floors 7
Heating: floor heating
Number of bathrooms 3
Number of balconies 2 (1 glazed)
Furnished
Fees (TL) 150
Creditworthy: Yes
Side: east, south
High-quality sanitary equipment, complete renewal of the water/sewage pipes, complete renewal of the electrical wiring and installations, plenty of sockets available. Our apartment is very suitable for rental for tourism purposes and for investment. Heating is maintained by a custom built wood heating system which is also used for the hot water supply. Hot water is generated by both solar panels and the heating system.
Internal Features:
ADSL
American Door
Built-in Oven
Appliances
Fridge
Washing Machine
Steel Door, Shower
Master Bathroom
Built-in Wardrobe
Insulating Glass
Laminate Floor
Furniture
Kitchen (Built-in)
Shutters/Blinds
Parquet Floor
Ceramic Floor
Spot Lighting
Water heater
Neighborhood:
Shopping Mall
Community
Mosque
Pharmacy
Entertainment Center
Fair
Hospital
Restaurants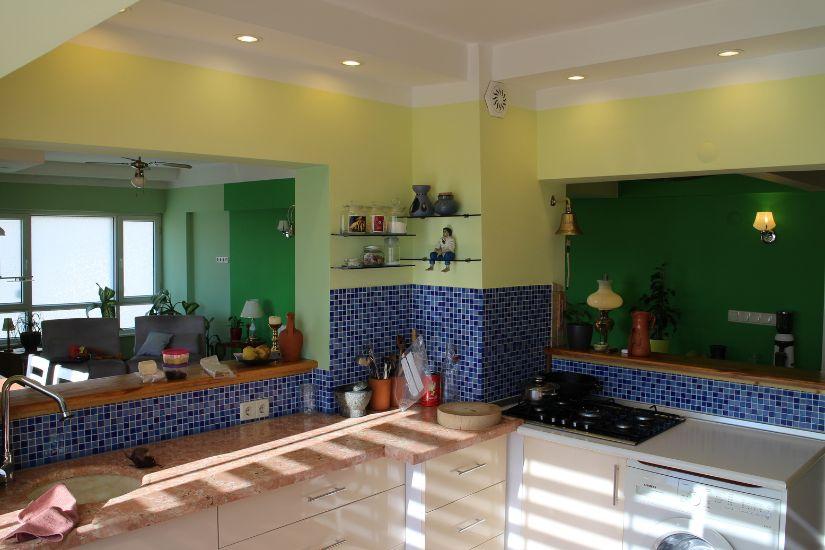 Open Kitchen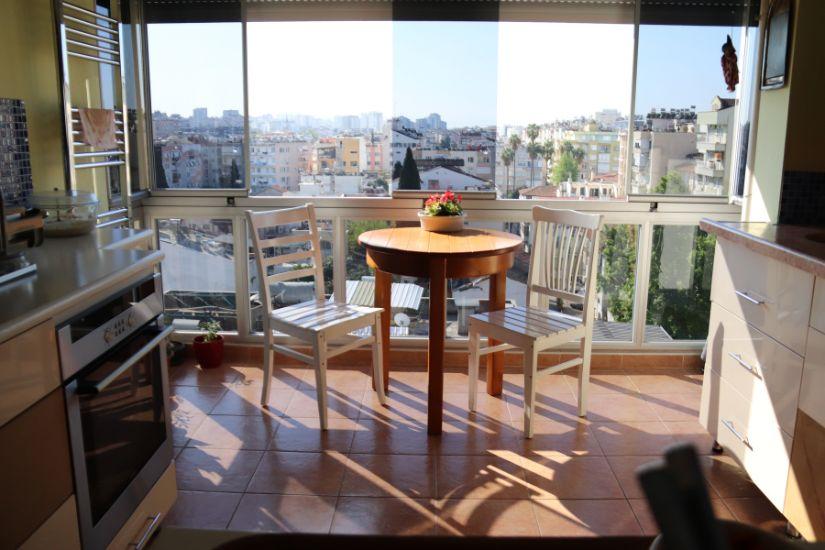 Open View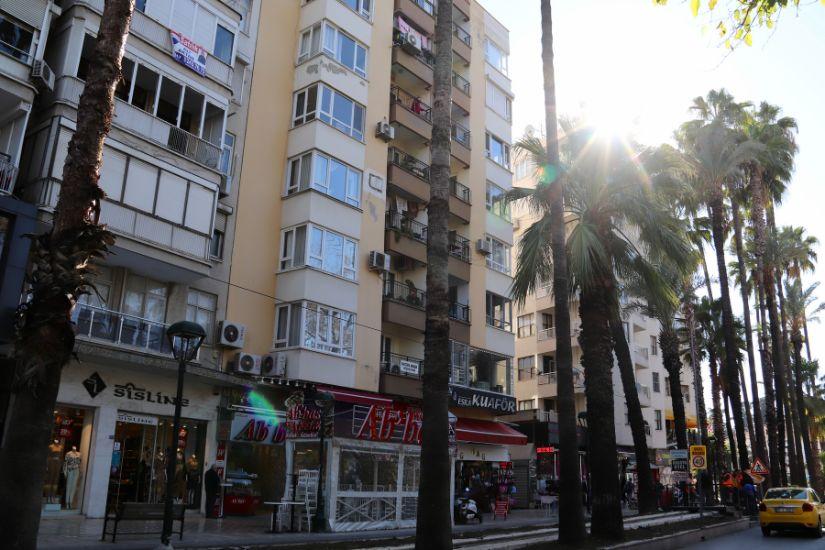 In the centre